Hitonic Team Homepage
Hitonic Team develops software for PCs and mobile devices. The company was founded in 2007. Our Team creates shareware and freeware programs and does custom work.
---
Hitonic Software Products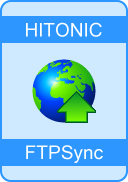 Version: 1.5.0 | Release: 2016-04-26 | Windows: XP/7/8/10
Fast file uploading from a local computer to an FTP server!